Recently a lot of rumors have flourished online on forums like Reddit about a successor to the popular GTA 5 game. In this article, we will cover everything we know about the possible new GTA 6 game, including features, leaks, rumors and all other info we come across. The article will be updated with new info as soon as we discover it.
Rockstar is mostly known for its iconic Grand Theft Auto series. Based on everything we know so far, our best guess would be that GTA 6 won't launch until a few years into the future. While we don't know the name, we assume that Rockstar will continue their names scheme and call continue the series from the previous GTA 5 game.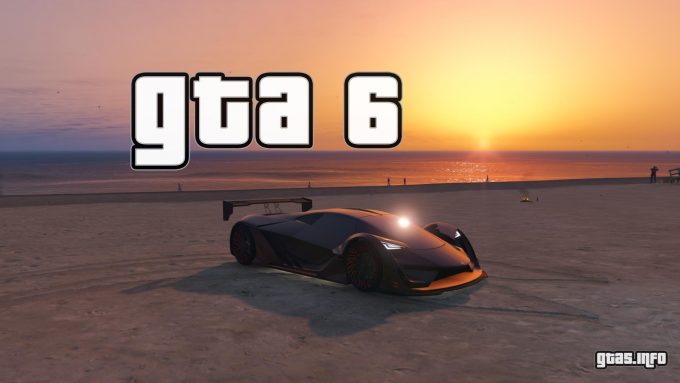 Screenshot from GTA 5.
Given that Rockstar usually teases their game 2-3 years before the actual release date, we may expect something to be announced in 2020.
While we do not have any official details for GTA 6, there have been many leaks on Reddit that we can only speculate about. What points to their creditability, is that Rockster themselves have taken those rumors down.
The first most major leak was about the map in the next GTA game. This leak comes from an anonymous Reddit user who had posted the leak on a guest's Pastebin account. The leak was taken down the very next day, which adds some credence to it.
The user suggested that the GTA 6 map will be made up of multiple big cities. The leaker predicts that there will be 2 major cities, Vice City and Liberty City.
This leaker also reveals a brief of the story plot:
You will start as a small-time guy in Liberty City, doing odd chores and small-time thefts and eventually work your way to Vice City where you will join a famous gang.
The end goal is to become a reputed drug lord in Vice City.
Another major leak suggests that GTA 6 cannot be run on current-gen consoles and will be supported by next-gen consoles. The leaker states that:
This game (GTA 6 ed.) can't come out for PS4 because of memory restrictions.
The next-gen console leak can also help us narrow down the announcement date as PS5 and Xbox Series X are set to launch in the autumn of 2020 and it would make sense for Rockstar to announce it with the new consoles.
Here is the Pastebin post in full. It was taken down the very next day by Rockstar.
GTA 6 is going to feature multiple big cities that players can travel across. In the title which will make you a kind of a drug lord. You will start as a small-time guy in Liberty City doing odd chores and small-time thefts and eventually work your way to Vice City where you will join a famous gang. You will be tasked to look after business in Liberty City until you are brought back to Vice City and soon become the drug lord.

Rockstar Games has an idea about when they want to release the game but the corporates want to analyze the sales of PS 5 and the Xbox Series X. This game can't be released for PlayStation 4 because of memory restrictions. We have two major cities along with a vast stretch of highways and Blaine County like countrysides in the middle of it all. There will also be some kind of timed era between the missions with flashbacks.

Certain shops will sell different types of items in different eras. RDR2 type stranger dialogues will be implemented.
There are big plans in online and with major content like newer towns. They are working closely with Microsoft and Sony on cloud gaming which will help them enable online to be a continuous process.
While these leaks are very exciting for big-time GTA fans, it does not come from official sources and is to be taken with a pinch of salt as the above information is only based on speculation and leaks from unknown sources.
What do you expect of GTA 6 and what features would you like to see implemented? Comment below!