Here we have collected different maps of Los Santos, the city of Grand Theft Auto V.
The first map is not very detailed, it has names of the different areas and a nice grid overlay.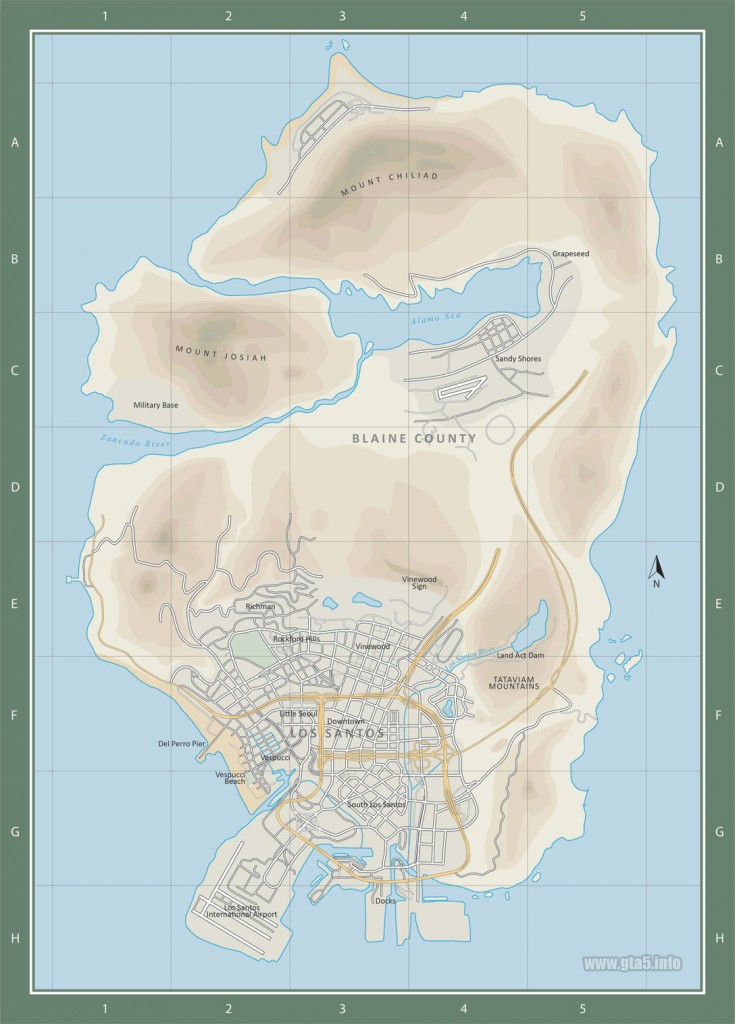 Very big GTA 5 Map of Los Santos
This is the GTA 5 map. This Grand Theft Auto V map is in very high detail, which means that the file is pretty big. Click the map below to download the full size map.